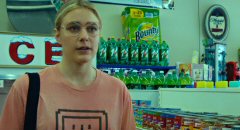 Wiener-Dog is available on an MOD, widescreen (1.85:1) DVD and Blu-ray from Amazon Studios. 2016, 88 min.
---
---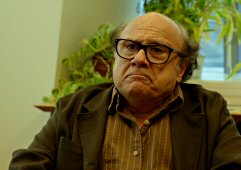 Wiener-Dog tells several stories featuring people who find their life inspired or changed by one particular dachshund, who seems to be spreading a certain kind of comfort and joy. Man's best friend starts out teaching a young boy (Keaton Nigel Cooke) some contorted life lessons before being taken in by a compassionate vet tech named Dawn Wiener (Greta Gerwig). Dawn reunites with someone from her past (Kieran Culkin) and sets off on a road trip picking up some depressed mariachis along the way. The wiener-dog then encounters a floundering film professor (Danny Devito), as well as an embittered elderly woman (Ellen Burstyn) and her needy granddaughter—all longing for something more.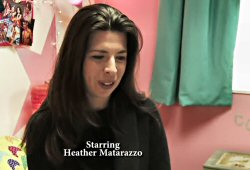 Wiener-Dog is Solondz's second semi-sequel to his hit 1995 film, Welcome To the Dollhouse.
First, 2004's Palindromes saw Matthew Faber return as in a sizeable role as Mark Wiener. Bill Buell and Angela Pietropinto also returned as Mr. and Mrs. Wiener. Heather Matarazzo was approached to return as Dawn, but she declined. So the film opens instead on a scene of her funeral.
She did however parody her role in a video for Funny Or Die, called Welcome To the Special People's Club (the name of Dawn's club in Dollhouse) in 2014. It features a number of quotes and references, in a set designed to look like Dawn's original room.
Now in 2016, Wiener-Dog has recast Greta Gerwig as Dawn "Wiener Dog" Wiener, who's apparently still alive after all, and Kieran Culkin replacing Brendan Sexton III as Brandon, her school bully.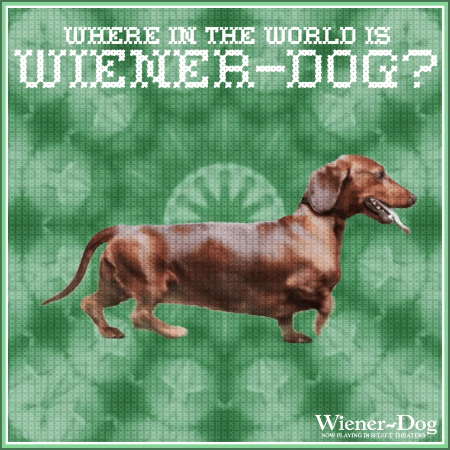 Todd Solondz's films have a fascinating tendency to (not) feature almost legendary deleted scenes: the exploding house in Happiness, lost scenes from Welcome To the Dollhouse, James Van Der Beek's sequence from Storytelling... And now we can add Wiener-Dog to that list. This year's Academy Award winner for Best Actress, Brie Larson, had a role in Wiener-Dog, but she was cut out of the final release. What part did she play? Who knows? But she is thanked in the closing credits, so presumably it wasn't personal.